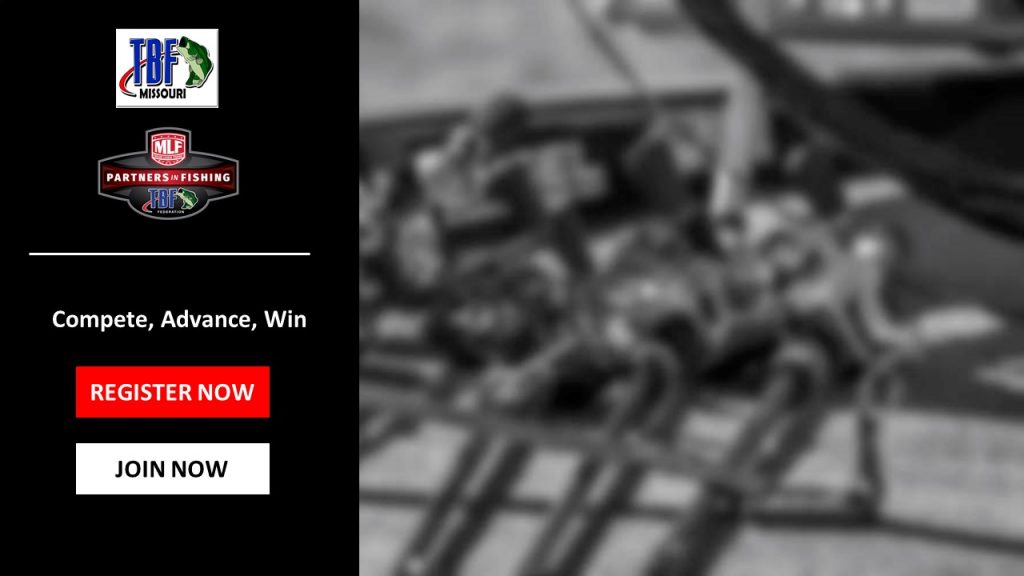 Registration is now open for the 2021 Missouri TBF Series – Qualifier 1 at Table Rock Lake. Take-off and Weigh-in at Port of Kimberling. Boaters – $150, Co-anglers – $100. Top 3 Boaters and Co-anglers advance to the TBF National Semi-final at Wilson Lake, Kansas October 1 – 3, 2021.
The 2021 Qualifier Entry Form is below. Entry deadline is March 19, 2021. Electronic payment options have been added to the entry form.
If you are not a member of Missouri TBF. Join now by contacting Dennis Maggart, President Missouri TBF Dennis@mcinnesgroup.com or Chris Dougan, Secretary Missouri TBF d.chris.dougan@gmail.com. Membership is $80 annually.
The Missouri TBF Series is your pathway to the TBF National Championship where boaters have the opportunity to compete for over $100,000 and co-anglers for over $30,000. In addition the top boater and co-angler from each of the seven TBF divisions advance to the Major League Fishing BFL All American (If you meet MLF Competitor Membership requirements prior to qualifying).