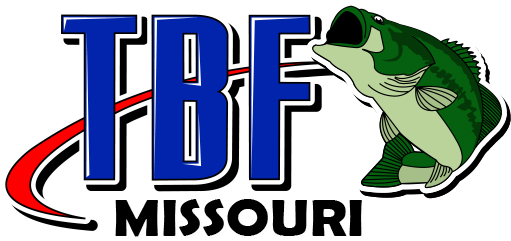 At the December Board meeting the Missouri TBF voted on an exciting schedule for 2019. Once again, the schedule will include 2 separate solo tournaments along with the annual Team Championship, providing each member with 3 opportunities to qualify for the National Semi-Final events. The first qualifier will be held at Table Rock Lake (Mill Creek Ramp) on March 23 & 24th. The second event will be at Truman Lake (State Park Marina) on June 8 & 9th. If mother nature cooperates anglers should have the opportunity to catch some big sacks at each event. With the clear water of Table Rock and the cover rich environment of Truman lake anglers will be challenged to show their mastery of a wide range of techniques if they are to produce the kind of bags necessary to reach the top of the field.
Missouri TBF's two-tournament schedule gives anglers twice as many chances to qualify for the National Semi-Final. Unlike some circuits, the Missouri TBF has two separate statewide tournaments which helps clubs and their anglers avoid family and other commitments each year and still have an opportunity to qualify for advancement to the TBF National Championship, BFL All-American and even the Forrest Wood Cup. This is not a "series" format, instead the top 3 anglers and 3 co-anglers from each event will move directly to the TBF National Semi-Final this fall. This means that anglers can fish the Qualifier, the National Semi-Final and the TBF National Championship all in a matter of 12-16 months!
The Qualifying tournaments are a traditional "draw" format, with boaters and co-anglers being scored separately. This means boat partners will not be fishing against each other during the day, which creates a friendly experience for everyone (see Tournament Rules for full details). For 2019 the new lower entry fees will be maintained with an optional side pot available for those that wish to take a chance on a cash prize! At the Qualifiers anglers and co-anglers will be fishing for daily big bass payouts, trophies and expense paid trips to the National Semi-Final. Additionally, annual Angler and Co-Angler of the year prizes and trophies will be awarded to the top point getters over both tournaments.
In order to participate in the Qualifiers anglers must have annual dues and individual entry fees paid at least 7 days prior to the event. Entry forms for the Qualifier are available on the website or from your club President. Clubs or individual anglers who are interested in joining the Missouri TBF should contact Tom Kaufmann at (573)216-4980 or Dennis Maggart at (816)718-0335. We have clubs across the state that are looking for boaters and co-anglers so if you are an experienced tournament angler or a weekend guy wanting to have fun and learn more about how to catch big bass please give us a call.
See 2019 Missouri TBF Bass Federation Tournament Qualifier Entry Form on website
The Second Annual Missouri TBF Team Championship
The Missouri TBF is excited to announce details for the Second Annual Missouri TBF Team Championship May 18th at Lake of the Ozarks (Pa He Tsi Ramp).
This event is open to all anglers, allowing us to introduce non-TBF members to the advantages of participating in our programs. The winning team from this event will have the opportunity to fish the 2019 TBF National Semi-Final.
Cash awards, trophies and lots of draw prizes will be available along with special prizes for TBF Members that bring a new TBF member to this event.  Further details and entry forms for this exciting new tournament will be available soon but please put this date on your calendar. For more information on this exciting event please contact Joe Hughes at (573)216-4232.
See 2019 Missouri TBF Bass Federation Open Buddy Bass Tournament Entry Form on website