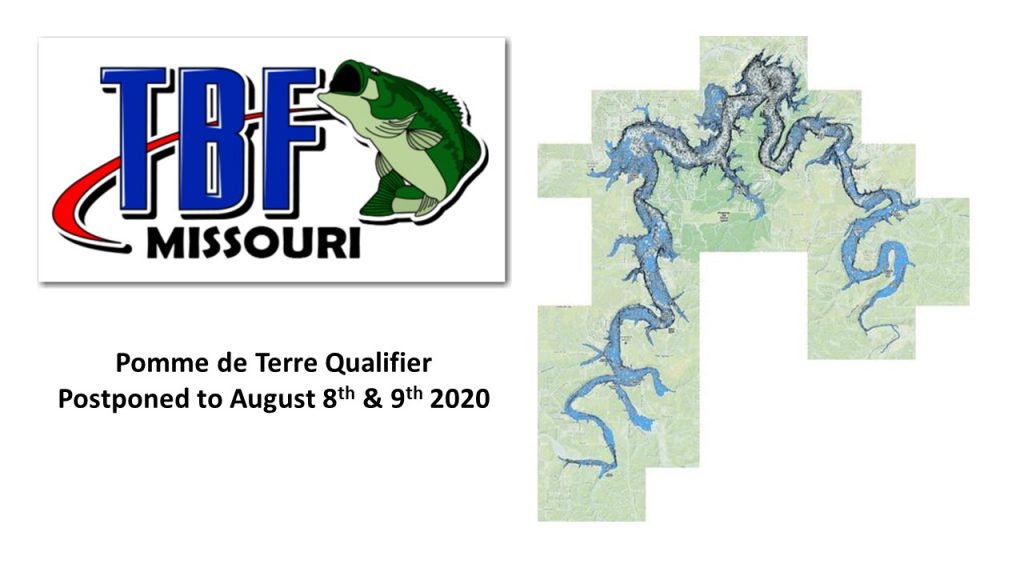 Dear Members,
After discussion today with the MDC and the US Corp of Engineers it has become clear to us that the MO TBF event scheduled for this weekend at Pomme De Terre needs to be postponed. I am truly sorry for the inconvenience of this change but it is necessary for us to give proper notice to our members and with the imminent closure of the facilities at Pomme this decision was necessary. These are tough times for many or our members and your safety is important. Please also keep in mind our local partners at the hotels, convenience stores and restaurants and let them know that we will still be there, just a little later than planned.
We have decided to re-schedule this event for August 8th and 9th at Pomme. We appreciate the support from our members and we hope that you can join us in August. For those of you that have sent in your entries, Troy has not deposited any entry checks. If you would like him to void or return you check please let him know, otherwise he will simply apply the funds to the entry in August. If you need to cancel later this year prior to August 8th we can refund you at that time.
Our first event of the year will now be our Team Open at Lake of the Ozarks on May 17th at Pa He Tsi. This is a fun event and will give everyone a chance to fish with a partner of their choice and still qualify for the TBF National Semi-Final this fall at Truman. Entry forms are available on-line but if you have any questions please just reach out to Tom or me.
Thanks Again and Be Safe!