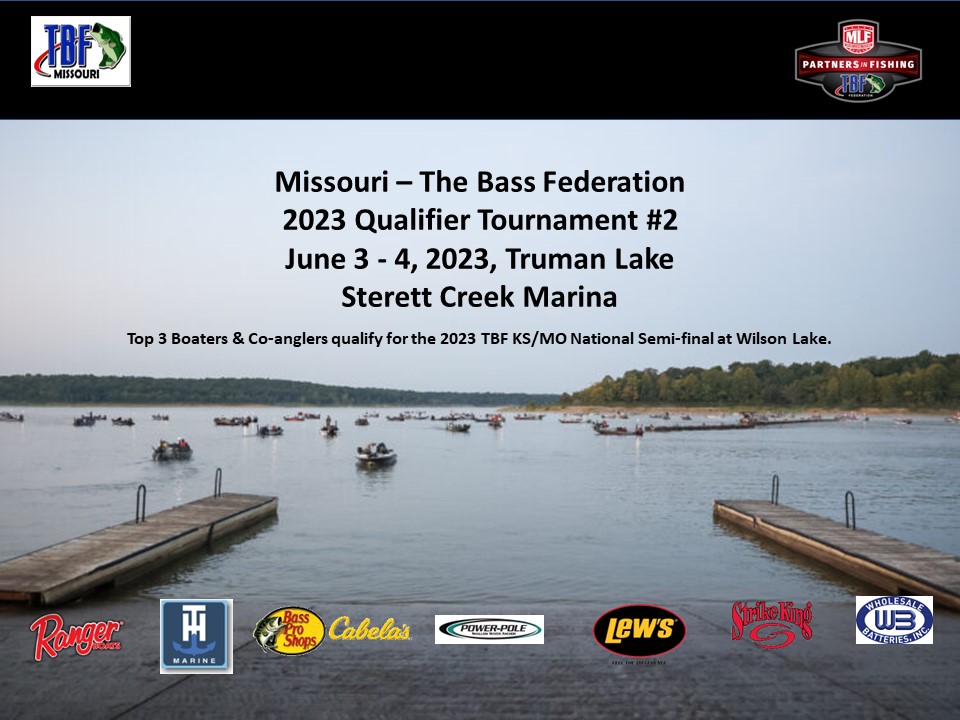 WARSAW, Mo. – With spring winding down Missouri TBF will hold its last qualifying tournament at Truman Lake on June 3-4, 2023.  The tournament will launch and weigh-in at Sterett Creek Marina.  
Take off: Day 1 & 2, 6:00 AM, Sterett Creek Marina
Weigh In:  Day 1 & 2, 3:00 PM, Sterett Creek Marina
Payout 1 place for every 5 entries, 60% payback.
Must be an adult Missouri TBF Member to compete.  For membership information contact Chris Dougan.
Entry forms and fees due by May 28, 2023.  Follow the links below for the entry form and tournament rules.