Some of Missouri's best boaters and co-anglers will compete at Lake of the Ozarks for three places to advance to the 2022 TBF Missouri/Kansas National Semi-final and the opportunity to advance to the TBF National Championship for up to $125,000 for Boaters and $35,000 for Co-anglers.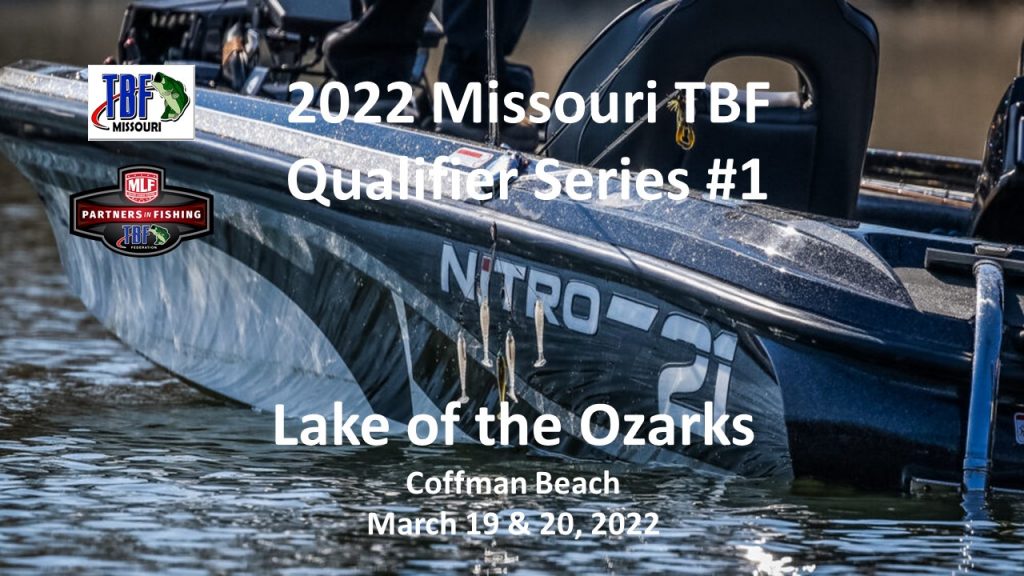 January 2, 2022
ROCKY MOUNT, MO – Missouri TBF has chosen Lake of the Ozarks to host its first tournament qualifier in 2022. The 2-day event on March 19 & 20, 2022 will launch out of Coffman Beach. Entry fees are $150.00 for Boaters and $100.00 for Co-anglers with a 60% angler payback, paying 1 place for every 5 entries. The top three boaters and co-anglers from the event will advance to the TBF National Semi-final at Stockton Lake on October 8 & 9, 2022.
Lake of the Ozarks is arguably the top bass tournament destination in Missouri. The March date for the event should provide the opportunity for some big bags at weigh in. Now is the the time to join Missouri – TBF and put yourself on the path to qualify for the TBF National Championship and MLF BFL All American.
The second tournament qualifier event for Missouri TBF will be held at Stockton Lake, May 14 & 15, 2022.
For additional information on joining Missouri – TBF and the 2022 Missouri – TBF Qualifier Series please reach out to Dennis Maggart or Chris Dougan.